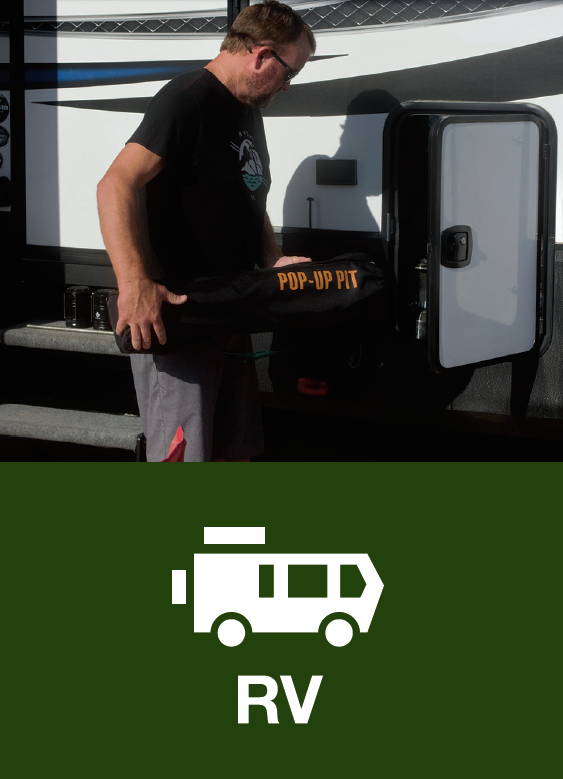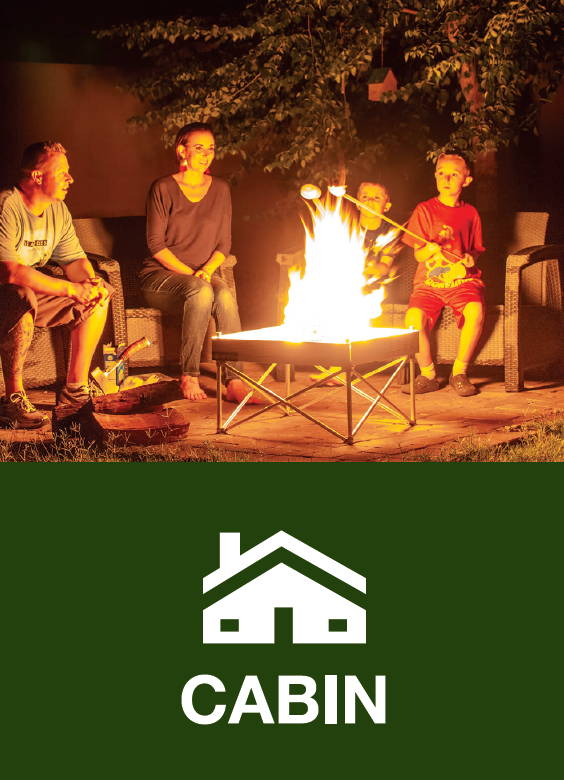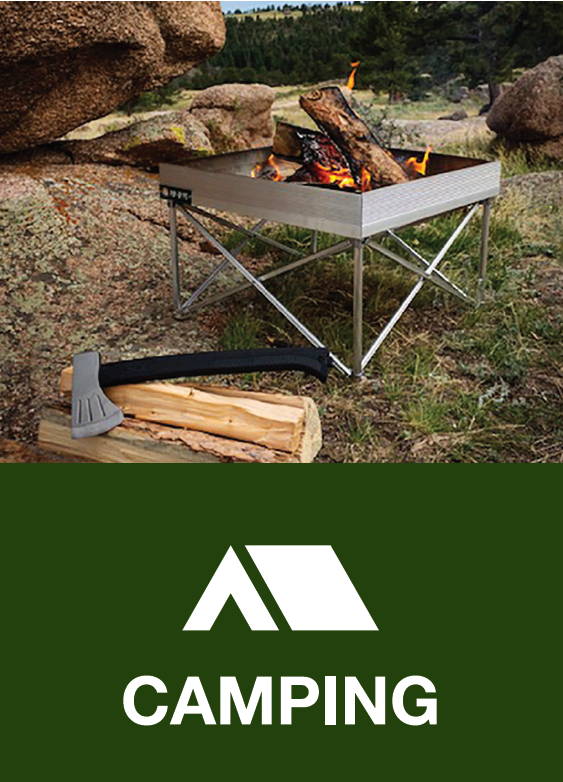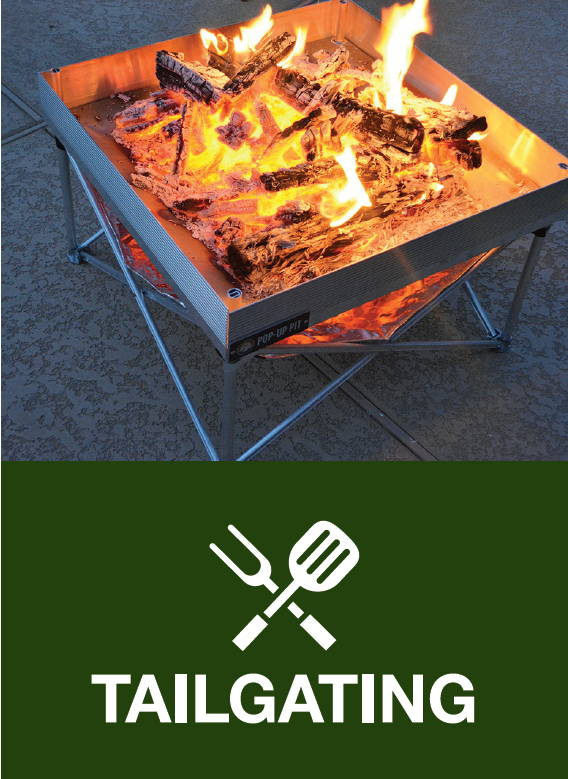 Less Smoke, Brighter Flames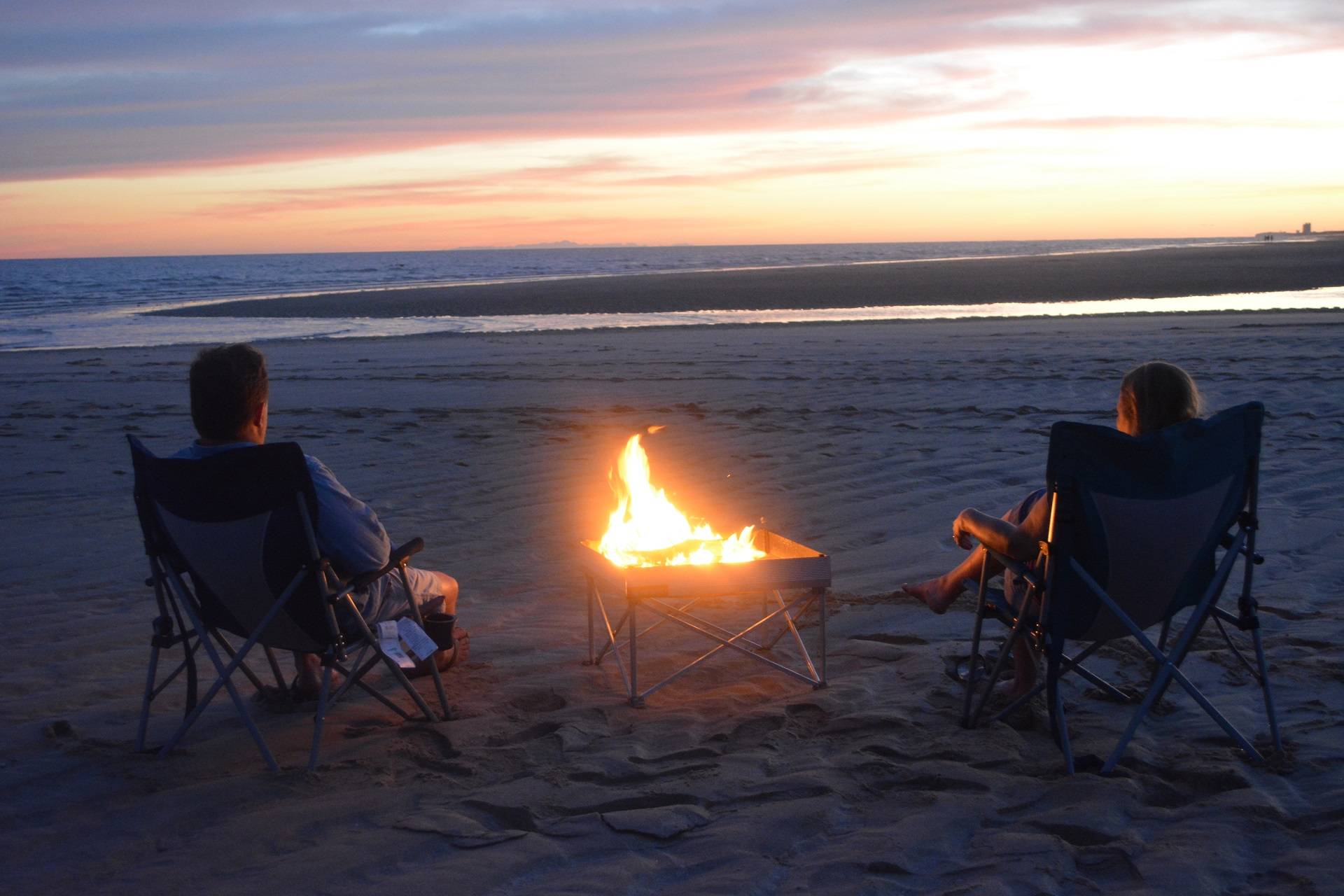 The Pop-Up Pit measures 24" x 24" x 15" when fully opened. Large enough to have the whole family enjoy the campfire all while weighing less than 8lbs.
Unlike other fire pits the Pop-Up Pit is engineered to allow for maximum airflow meaning your fires burn brighter with less smoke!
Folds Up Smaller Than A Camping Chair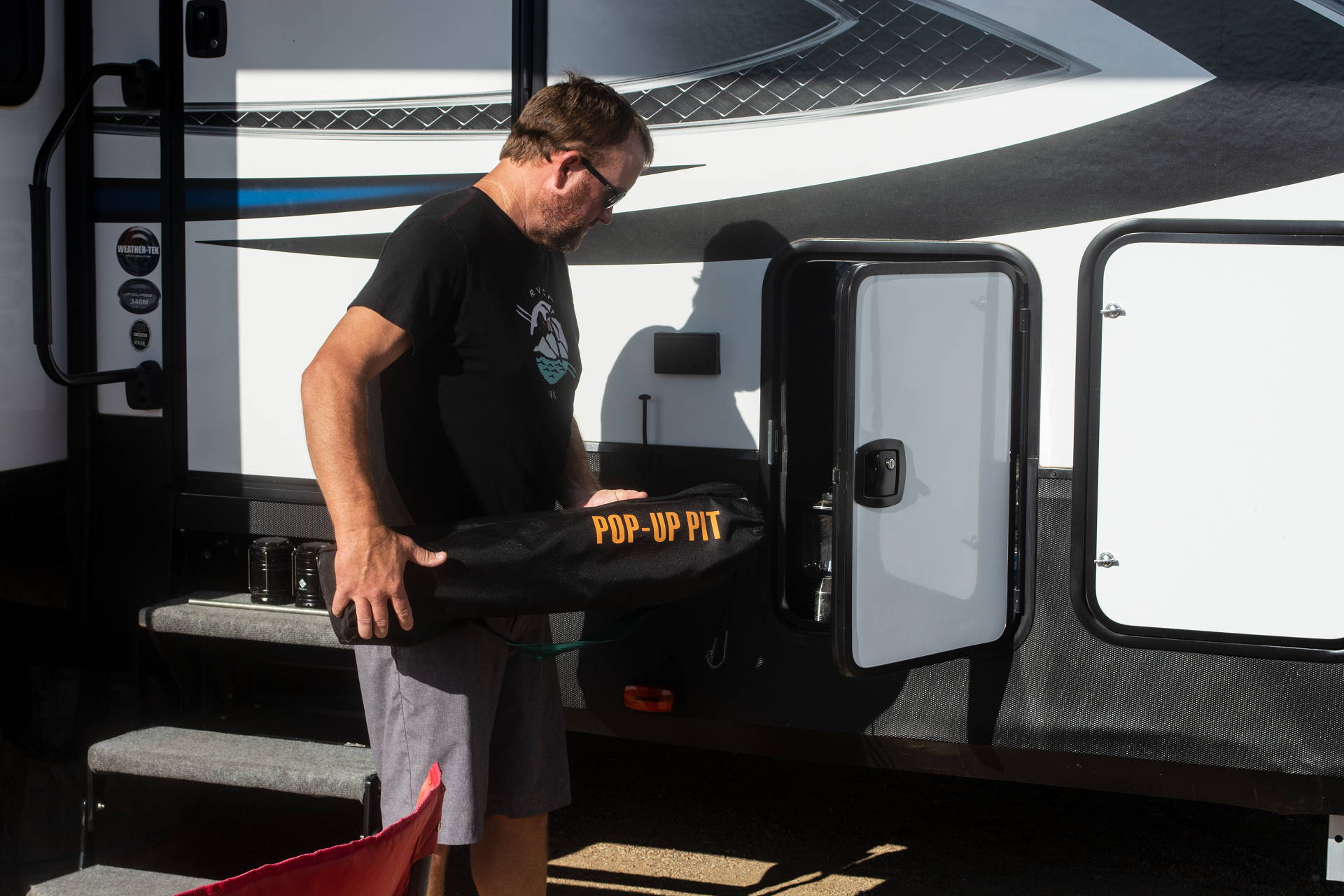 The Pop-Up Pit measures only 5" x 5" x 27" when folded up in its carrying bag and weighs less than 8 lbs. Pack it in your car, boat, RV, or simply over your shoulder.
The Perfect Companion for any Adventure!
Take Your Fire Pit With You - Anywhere!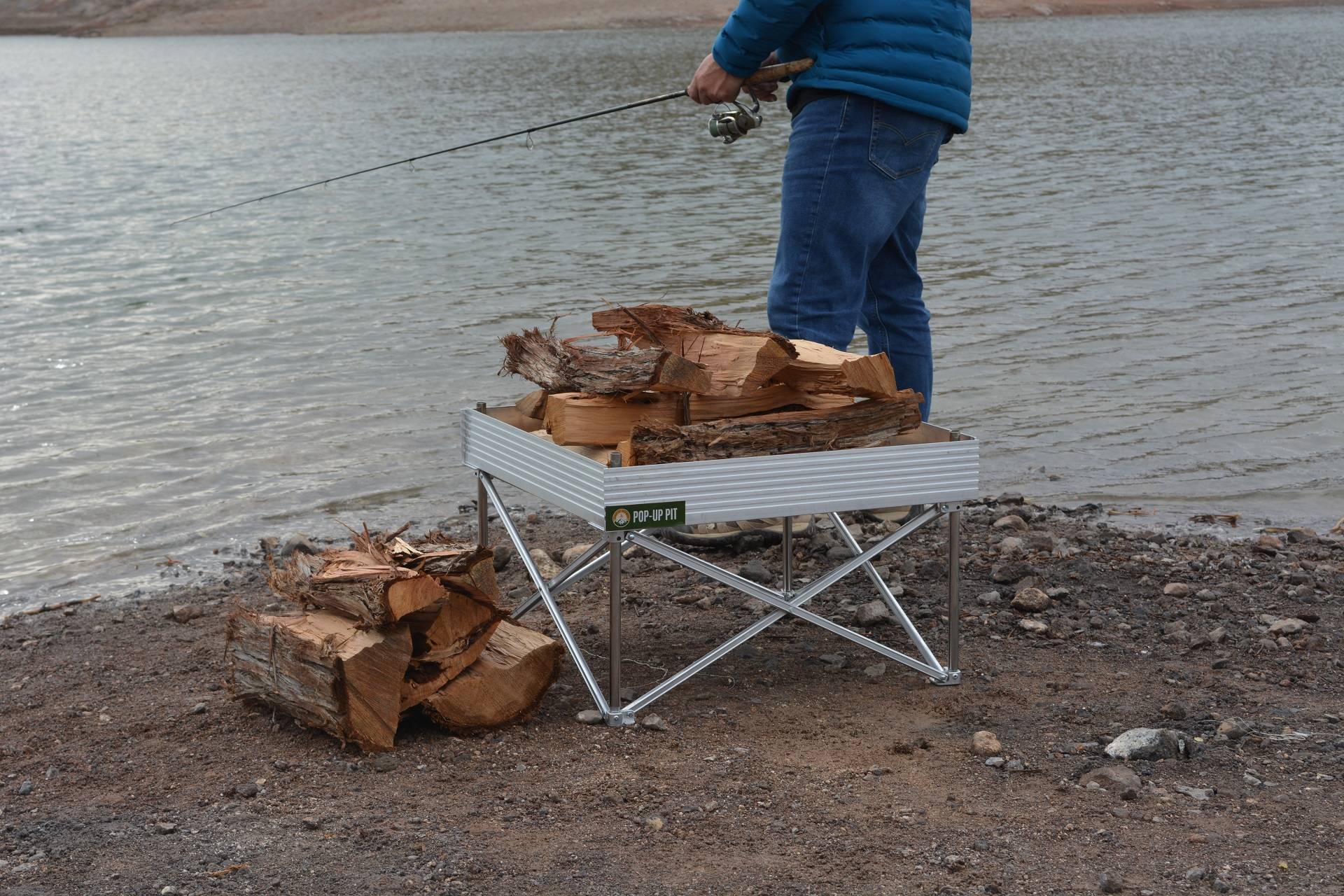 The Pop-Up Pits aerospace inspired design uses entirely Rust-Proof materials to ensure you get years of use out of your pit.
These same materials allow your Pop-Up Pit to cool in just under 90 seconds so you can pack up and get back on the move.
Rock Solid Stability and Design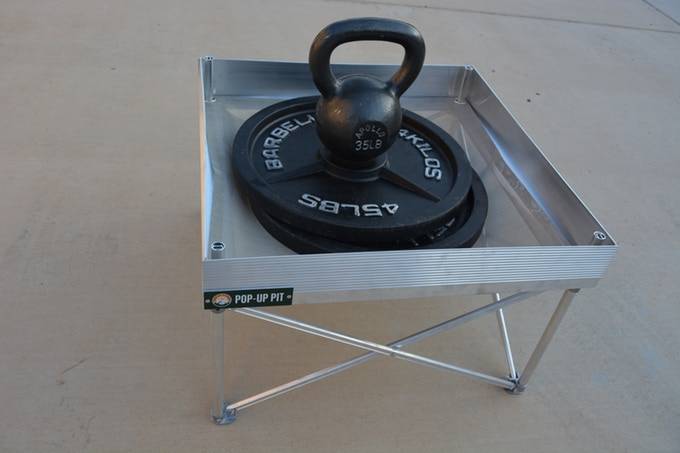 The Pop-Up Fire Pit was designed to hold fulled sized logs and with that comes full size weight. We engineered the Pop-Up Pit to hold up to 125lbs so you can load up enough wood to keep the whole camp warm.
A Fire Pit For Every Season With Optional Accessories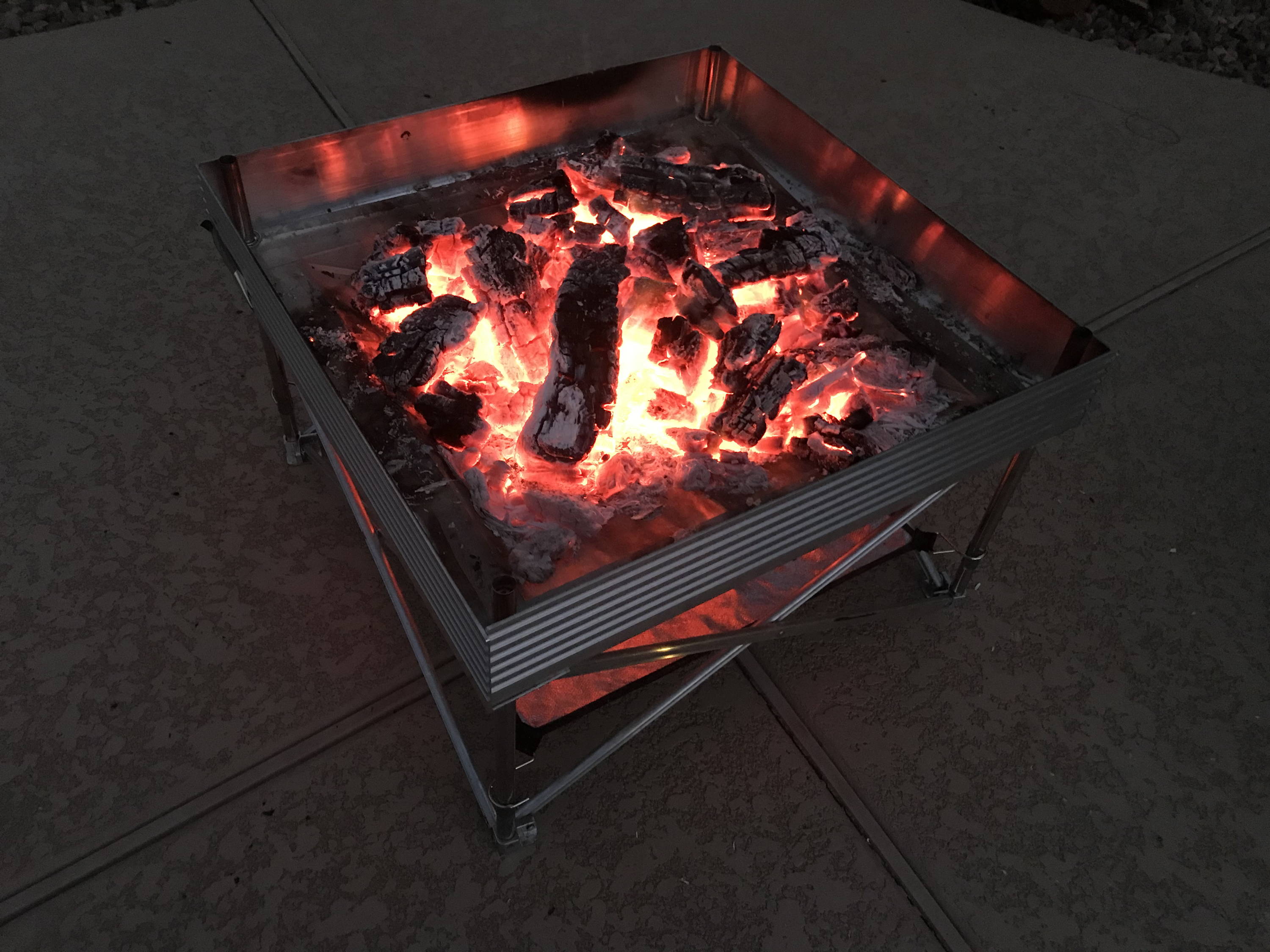 Heat Shield - Allows for fires on heat-sensitive surfaces such as grass and wood decks. Available Now

Grill Grate - Portable non-stick, no-flareup grilling grates designed exclusively for the Pop-Up Pit. These grates will be Dutch Oven ready.

Propane Attachment - Convert your Pop-Up Pit to a propane fire pit for those drier days. Est. Arrival 2019
Smoker Box - Convert your fire pit into a smoker. Est. arrival - 2019

More To Come Early 2019