The Fire Pit - Re-Invented
For decades the Fire Pit has remained virtually unchanged. Traditional Fire Pits are bulky, heavy and worst of all, leave a rusty mess behind. We set out to invent a new, easier way to enjoy a fire. Our innovative technology solves all of the problems associated with old fire pits.
Lightweight, clean burning and easy to set up the Pop-Up Pit is the best way to host a fire, anywhere, anytime and on any surface. The Pop-Up Pit sets up in just 60 seconds and cools down in 90 seconds so you can pack it away after your fire.
Innovative design cuts the bulk and weight of traditional fire pits, and the result is a minimal, packable frame and base

Ideal for RV's, cabin, tent camping, or tailgating

Holds up to 125 lbs so you can load up enough wood to keep the whole camp warm

Weighing in at 8 lbs, the Pop-Up Pit can hold over 15x its own weight

Aerospace-inspired design uses entirely rust-proof materials to ensure you get years of use out of your pit

The aerospace-inspired design also allows the Pop-Up Pit to cool in just under 90 seconds so you can pack up and get back on the move

Engineered to allow for maximum airflow meaning your fires burn brighter with 80% less smoke

Packable frame folds into a carrying case that's smaller than a camping chair

WARNING: Do not use Fire Color Changes with the Pop-Up Fire Pit; these types of products will cause damage to your Pop-Up Pit.
Weaved from a proprietary stainless steel the Fire Mesh is what your fuel burns on top of. The Fire Mesh can withstand temperatures up to 2,700F (average campfire is 1,500F) and hold up to 125lbs of fuel.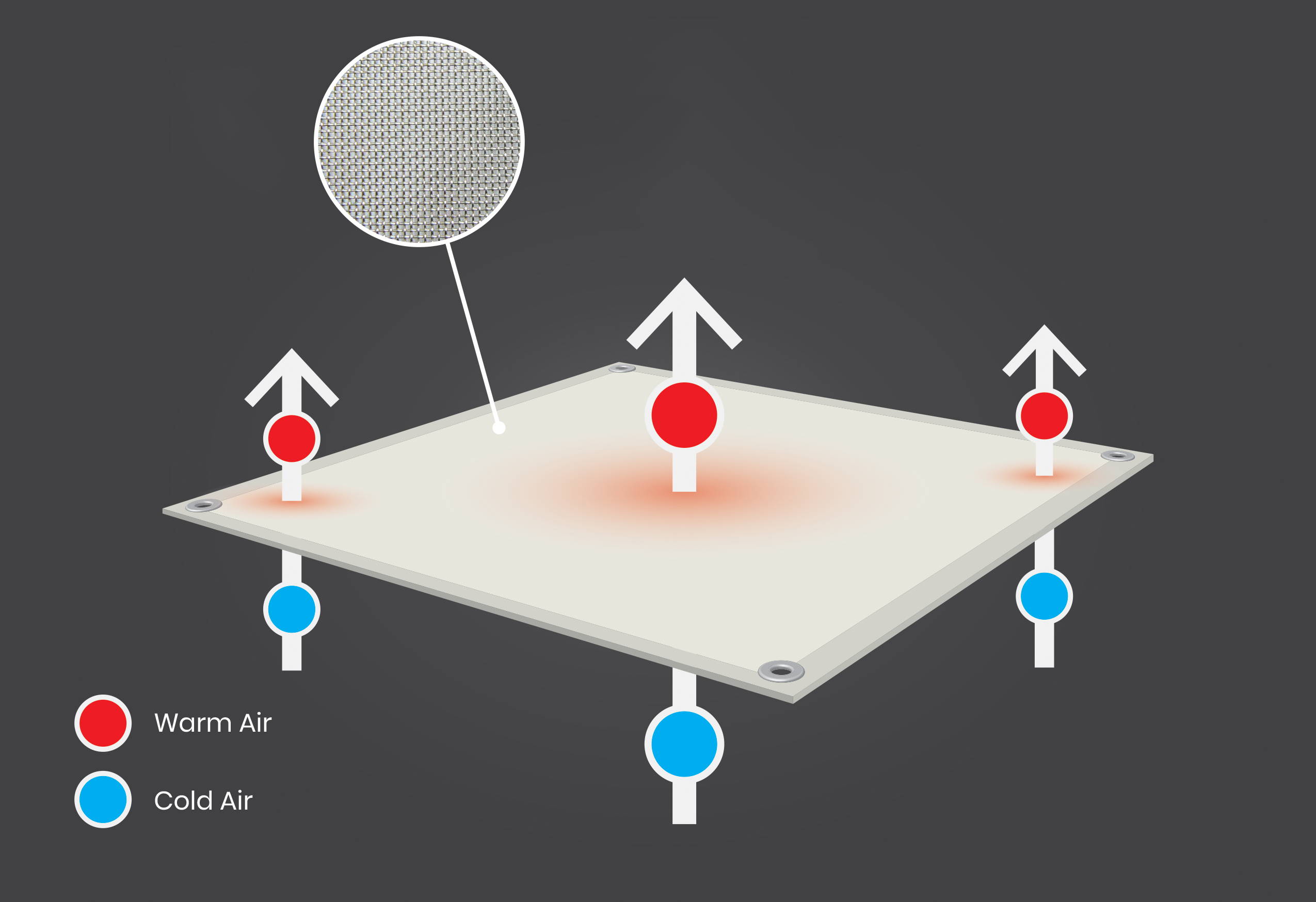 By allowing airflow to come up from underneath your fire your fuel burns more efficiently with 80% less smoke. While the mesh does allow airflow in from the bottom it is a tight enough weave that 98% of the ash is contained to the pit!
Aircraft Aluminium and specially designed Stainless Steel make up the Pop-Up Pit. Both materials never rust ensuring years of use!
To ensure the longest lifespan for your Pop-Up Pit we recommend rinsing off any ash or debris left on your Fire Mesh or Ember Guards after use. Ash build up can cause damage to your Pop-Up Pit if left long-term. No further chemicals or treatments are required.
---
WARNING: The product can expose you to chemicals including Lithium carbonate, Chromium (hexavalent compounds) and Nickel know to the State of California to cause cancer and birth defects or other reproductive harm. For more information go to www.P65Warnings.ca.gov