---
Fits Into The Trunk Of A Car

The New Pop Up Pit BBQ Cook Station is the World's Most Portable, Lightweight, Full-Size Grill ever created.
The All Aluminum and Stainless Steel construction means your Pop Up Pit Grill is strong, sturdy and will Never Rust. The collapsible, cross-beam base has a very wide platform and is incredibly stable on all surfaces.
The Pop Up Pit BBQ Cook Station Weighs Just 14lbs In Total but can easily hold up to 100 lbs of wood and 50lbs of meat and vegetables!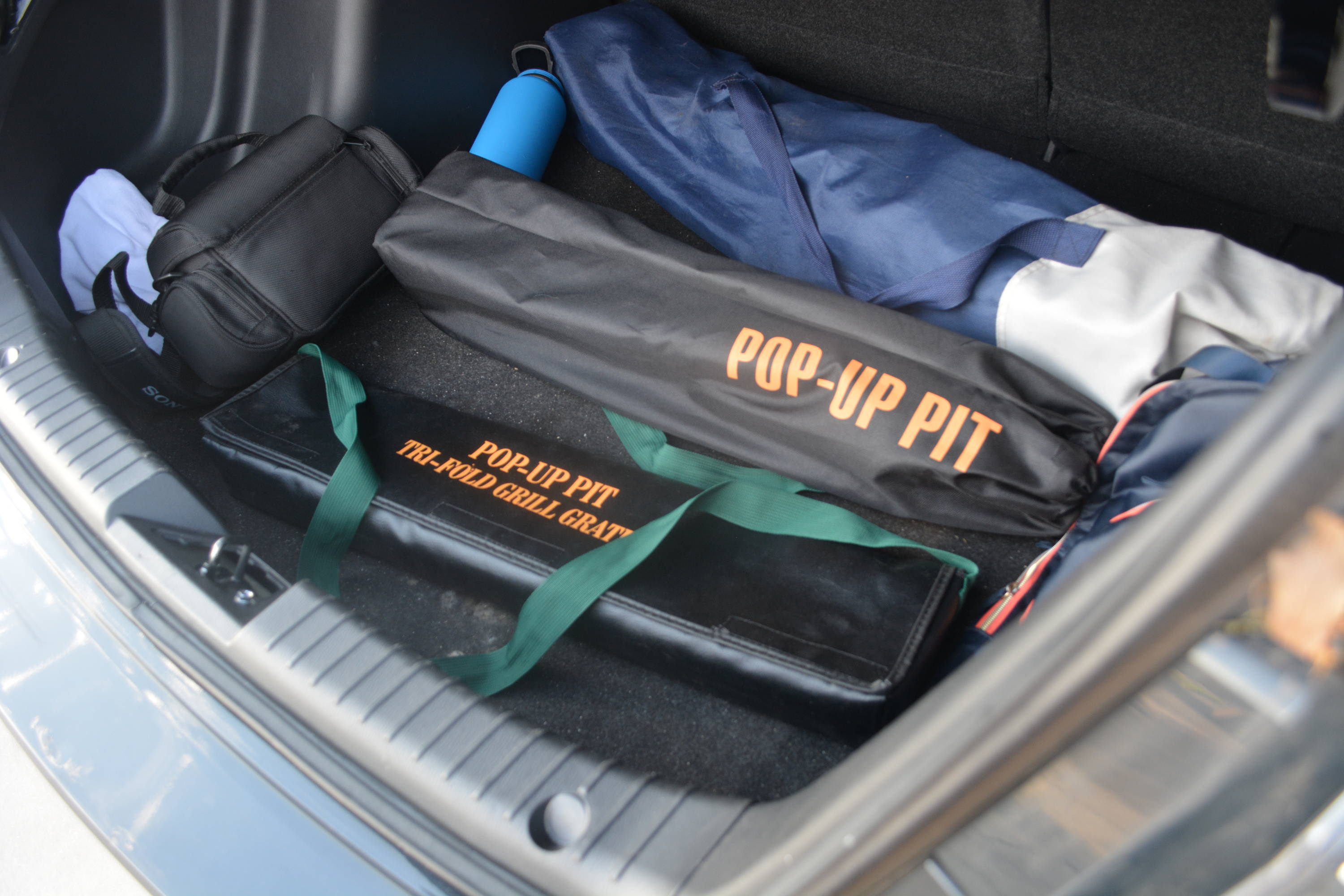 The Grill Grates Folding Design is the secret to its portability of the grill. The Grill grates come in two sizes Tri-Folding and Quad-Folding. Designed with heavy-duty 4mm stainless steel bars these grill grates are designed to hold up the even the heaviest load.
Tri-Fold:
Portable Tri-Fold Grill Grate folds from 22"x16" down to 5"x22", Packs down as small as your Pop-Up Fire Pit.
Cooking Area: 350sq in.
Quad-Fold:
Portable Quad-Fold Grill Grate folds from 22"x22" down to 22"x5"x3", Packs down as small as your Pop-Up Pit
Cooking Area: 484sq in.
Open, Easy Access Grilling
Load up a few burgers, some ears of corn, and a pot of your world famous chili all on the same grill. The increased airflow on the Outdoor Grill means your food cooks evenly, even without a lid.
Pots, pans, and even dutch ovens are great ways to expand your cooking possibilities.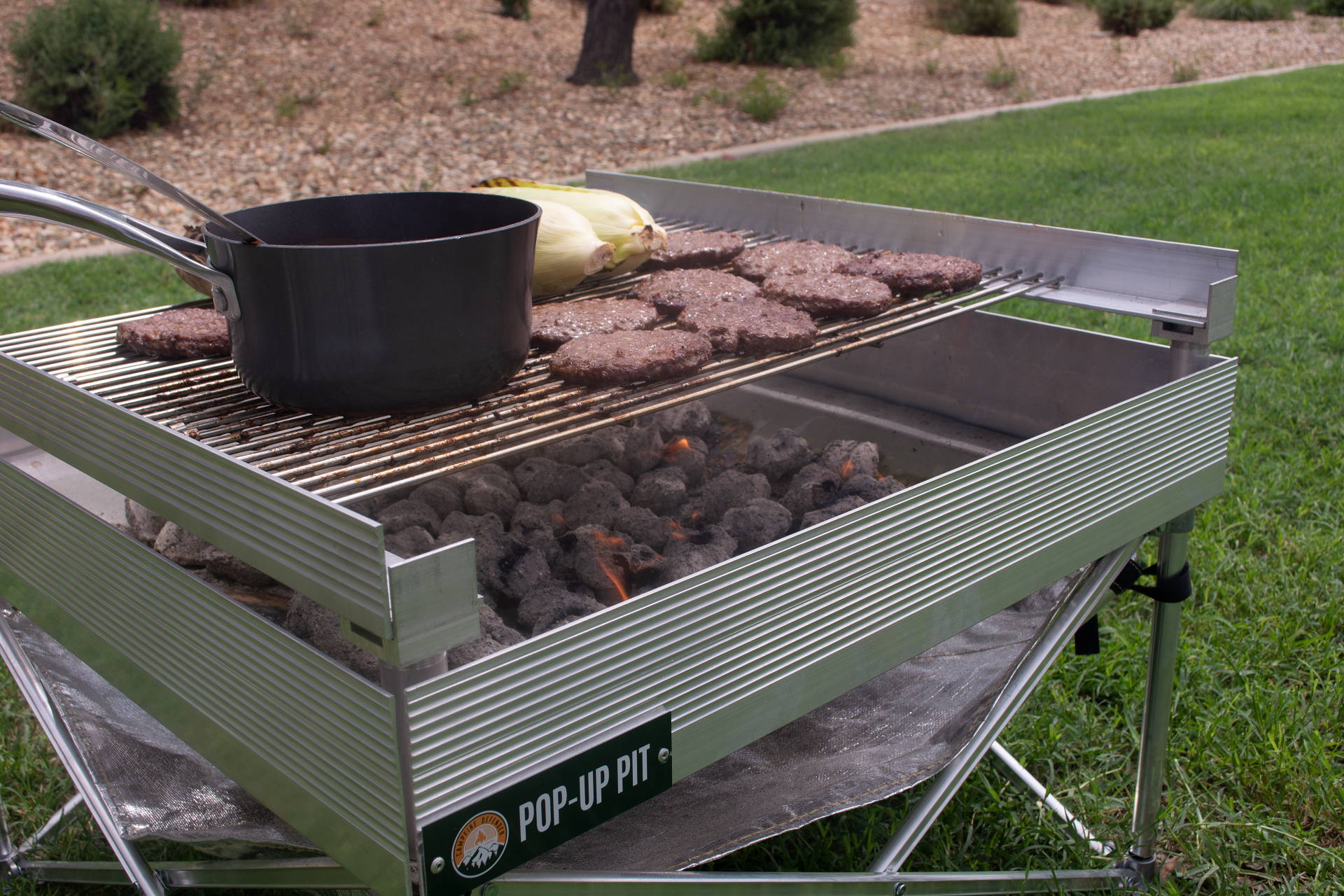 Common Sense Dual Bag Design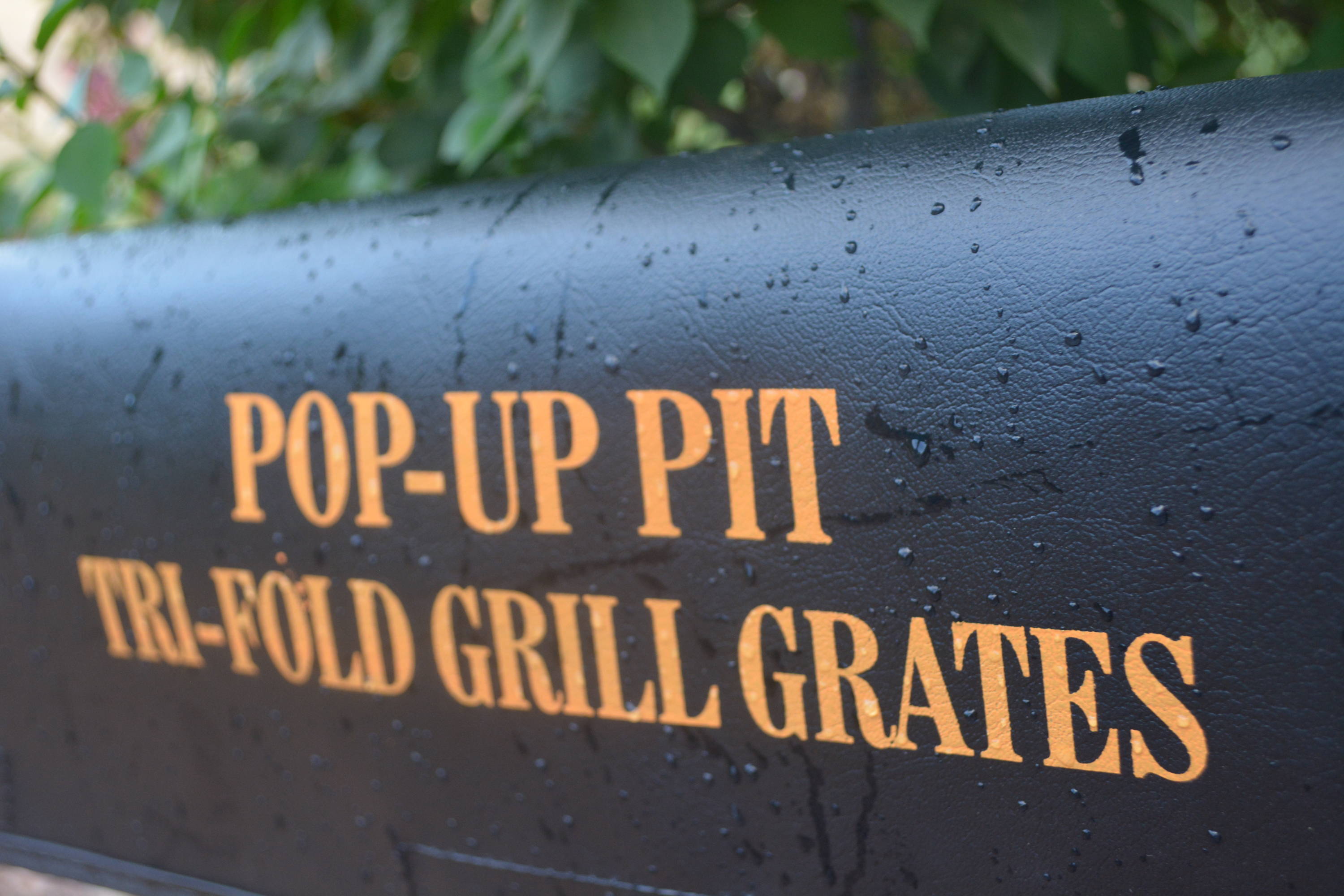 The sensibly designed Dual Bag system keeps your fire pit separate from the grilling grates. Anyone who has grilled knows how messy the grates can get, so we created a super durable, easy to clean vinyl bag.
The wide opening bag with Velcro closures, makes packing and unpacking as simple as possible in all outdoor conditions.
Packing down small is the hallmark of our concept, this Dual Bag system packs down smaller than a camp chair. Easily fitting into car trunks or in small RV or boat compartments.