Why We Built It:
The Pop-Up Pit

As more and more people get out and enjoy the outdoors, our natural resources have begun to dwindle. When the proper care isn't taken, these remaining resources can be completely destroyed, leaving our next generations with nothing. One of the biggest contributors of this destruction is the campfire. While burned wood and charcoal can give important nutrients to the soil, the other resources that are claimed and what is left behind by humans causes far more damage.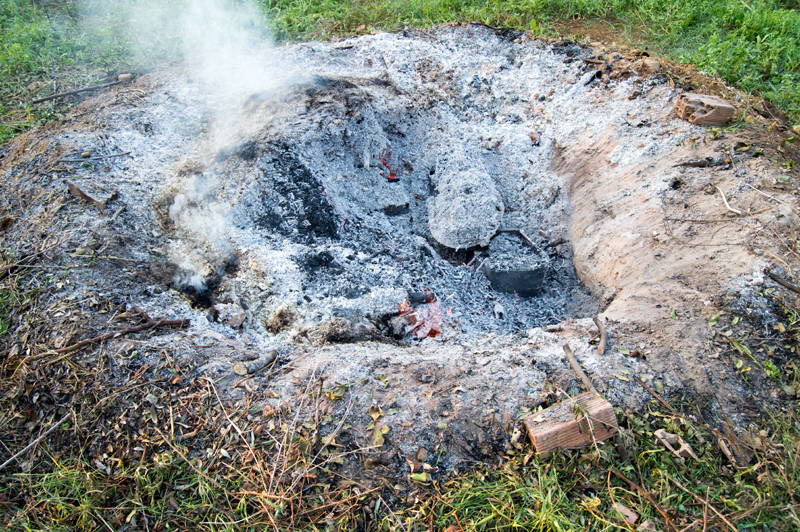 Image Credit Racheal Mellors
When a fire pit is dug into the ground, the natural resources within 300 meters of that fire pit will be consumed over the next three years. Garbage tends to be dumped around, the earth is left scorched and scarred, and eventually the spot is abandoned-unusable by human and animal alike. Multiply this by the hundreds of thousands of fire pits in any given camping area and a grim picture begins to form.
In an effort to combat this, avid fishermen, hunters, and campers alike have elected to do their best to not leave any trace behind. This means packing out everything that they packed in, from waste to ash. All though this is wonderful, still one problem remains, how do you have a campfire without leaving any evidence behind?
We designed the Pop-Up Pit with a simple goal in mind: build an efficient and responsible fire pit that can be used by anyone. We knew this fire pit had to be portable and lightweight, yet still simple and durable enough to be set up anywhere. Made from high quality aluminium and stainless steel, the Pop-Up Pit weighs just under 8lbs. and packs smaller than a camping chair.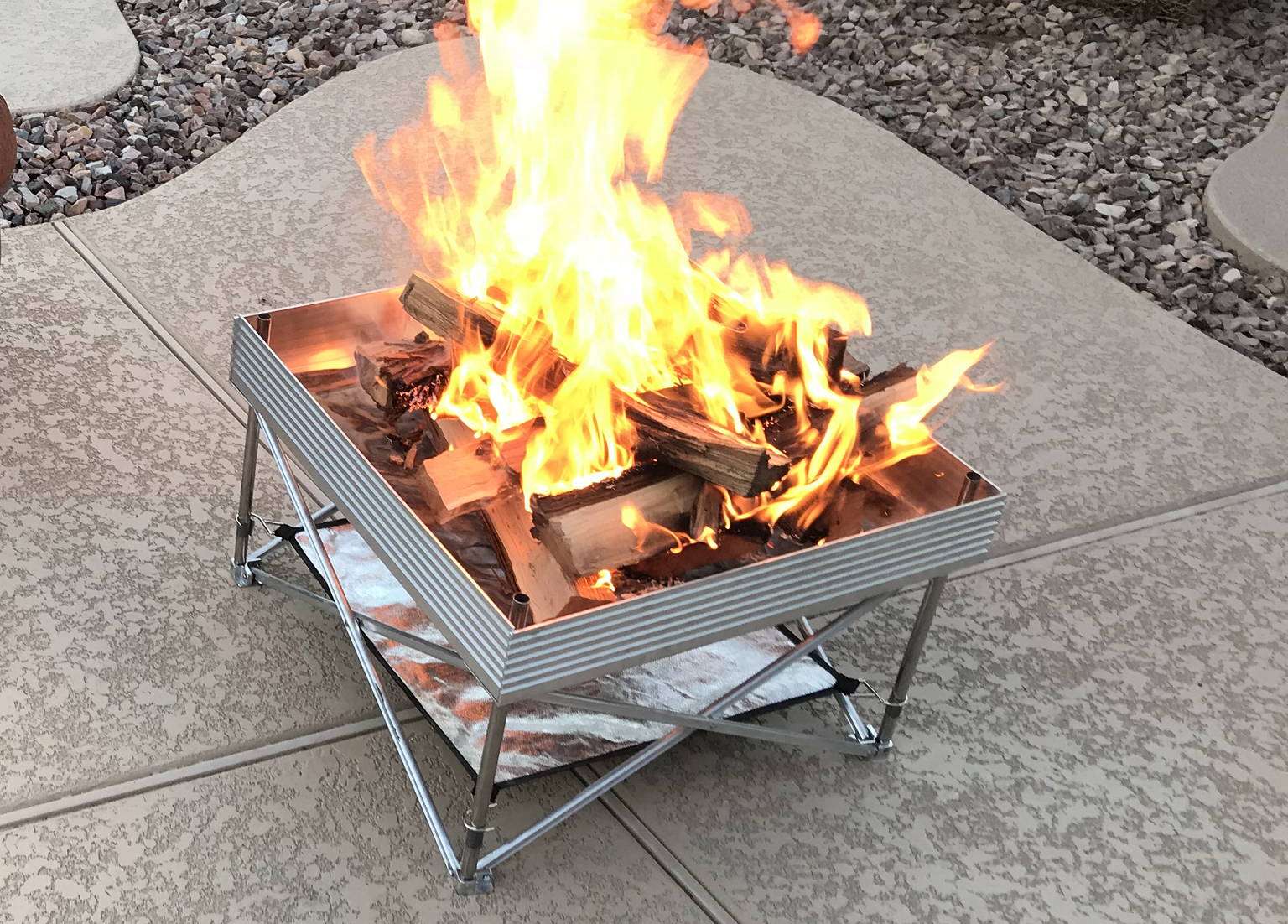 The Pop-Up Pit's patented heat shield allows your fires to leave no trace. Made from a proprietary aluminium coated material, the heat shield reflects 98% of the heat back up into the fire pit, keeping the ground air temperature at all times. This prevents scorching and scarring of the earth beneath your fire.
When you're done using your fire, the Pop-Up Pit cools down and packs away in about 90 seconds, so it's ready to leave when you are.
As the Pop-Up Pit continues to evolve and needs change, we are continuing to develop portable fire products that work alongside the Pop-Up Pit. From portable grilling grates to a propane conversion kit you will be able to customize your Pop-Up Pit to meet your needs.